The Englewood East Neighborhoods
Friendly People, Nice Homes and Modern Schools
Rotonda, Florida has been called:
"the Gem of the Sun coast"
"a bit of heaven on earth"
"where the livin' is easy"
"the Heart of the Sun Coast"
"a place unspoiled by high rises"
yet its still Florida's best kept secret.
The home sites are in the Englewood East Subdivisions, located in the Englewood East area. Englewood East is between Sarasota and Fort Myers and is part of Charlotte County, Florida.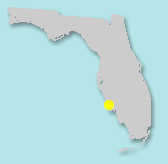 The Home Sites are only four miles from the Gulf of Mexico and seven miles from Englewood Beach. A spectacular beach community five miles away is Gasparilla Island where the famous tarpon fishing Boca Grande is located. Disney World and other Orlando attractions are less then 3 hours away. The Plots are located twenty miles west of Interstate 75 and forty-one miles from the Sarasota Airport.
Distance to other major cities: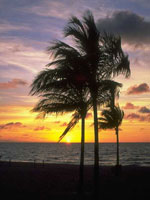 Fort Myers 51 miles
Fort Lauderdale 180 miles
Jacksonville 268 miles
Miami 194 miles
Naples 85 miles
Orlando 155 miles
Sarasota 35 miles
Tallahassee 316 miles
Tampa 84 miles
West Palm Beach 164 miles
Business
NPA Data Services, an economic forecasting firm, predicts that Charlotte County will lead the United States in job growth over the next three years, with more than three times the national job growth average.
Booming health-care fields offer rewarding employment opportunities. Physicians, dentists, chiropractors, optometrists, psychologist, a modern hospital, and a walk in clinic can all be found in Englewood.
Many opportunities in the service industry are becoming available thanks to the fast growing area. Workers have many job choices in restaurants, retail sales, accommodations, real estate, tourism, construction, the school systems, as well as other business opportunities. Commercial fishing is also a major industry suppling food to local seafood restaurants.
Climate
Englewood East has a sunny, tropical climate perfect for all year outdoor recreation. Besides world renow fishing, the communities of Englewood East like to celebrate throughout the year with festivals, parades, concerts and other events. Temperatures range from the winter mid 60s to the summer 90s. Gulf of Mexico water temperatures range from refreshing mid 60s to the mid 80s. Small waves and light wind provide ideal area conditions for birds and wildlife.
Housing
Beautiful new homes in the Englewood East Area range from $150,000 to more than $1,000,000, that offers more affordability for younger families. Compared to other areas the Rotonda West offers a larger new home on terrific land for the same money.
Shopping & Restaurants
TOWN CENTER MALL

OUTBACK STEAK

SAMS WAREHOUSE

OLIVE GARDEN

SUPER WALMART

APPLEBEES

HOME DEPOT

FRIDAYS

WINN DIXIE

CHILIS
PUBLIX

PONDEROSA

WALGREENS

MC DONALDS

BIG K

BURGER KING

ECKERDS

WENDYS

KASH & KARRY

DENNYS

AND MANY, MANY MORE
Medical Care, Facilities
Eight hospitals are located within 30 miles from the home sites. Englewood Community Hospital has 100 beds plus ancillary support services for its patients. The hospital maintains an emergency center 24 hours a day. Venice Hospital has a capacity of 300 beds. Southwest Florida Medical Center and Heart Institute is located 56 miles away.
The Water, Beaches and Fishing
Fishermens Village twenty-four miles away offers 40 gift, clothing and specialty shops, 7 restaurants and a 98-slip marina.

Next to Englewood East there are four sandy white beaches bordering the Gulf of Mexico. Shell collectors have many exciting finds.
Gasparilla Island located just five miles away is famous for world-class tarpon fishing. Surrounding waters are loaded with mackerel, grouper, trout, snapper, etc. Annually there are many fishing tournaments with cash prizes. Many natural freshwater lakes are located locally for great big bass fishing.

The beautiful Gulf of Mexico is only four miles away ready for boating, fishing, scuba diving, shelling, sunning, swimming and relaxing. Three boat launching areas with access to the Gulf are within seven miles. Two well maintained Gulf access marinas are located just two miles away.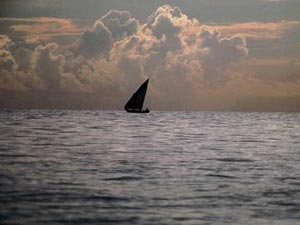 Manasota Beach twelve miles away located in Englewood offers special areas with picnic tables, barbecue pits, bath house facilities, and boardwalks. Englewood Beach also offers many of the same services.
Scuba diving and snorkeling are available all year round. Artificial reefs and limestone ledges offshore are found close by in the Gulf of Mexico.
Sports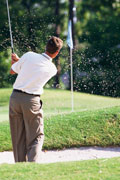 The novice to the professional golfer can be challenged in this golfing paradise. Ten championship golf courses are within ten miles from home sites. New golf courses are constantly being built due to the increasing population.
Rotonda Golf & Country Club with available memberships is located less then two miles from home sites.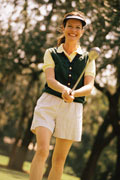 Home to the big league Texas Rangers spring training, Charlotte's professional baseball stadium is just nine miles away.
Englewood Sports Complex less than four miles away offers softball, little leagues and Pop Warner football in lighted, fenced areas.
A new recreational building in Englewood East, the Joseph Tringali Center just two miles away offers professional tennis courts and many other activities for all ages.
Recreation
Rotonda West has a recreation center only seven and a half miles away. The recreation center has playgrounds, outdoor sport facilities and picnic areas.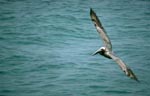 Pelican Pete's Playground two miles away offers miniature golf, batting cages, go karts and an arcade, with the expansion of a roller rink, and more coming soon.
Enjoy various nature parks, a butterfly garden, nature trails and an Environmental Center. Nature is appreciated and found everywhere in Rotonda West.
Englewood Art Guild, Writers Guild, the Lemon Bay Playhouse, Art Space Productions and the Lemon Bay Performing Arts center all offer culture to the area. The Florida West Coast Symphony offers many musical performances for the music lover.
Education
The bragging rights of the community are the beautiful schools in the area, with the growing population of young families there are three modern elementary schools in or next to Rotonda West.
Modern Vineland Elementary school and L.A. Aingler Middle School are located less then a half mile from home sites, while the contemporary Lemon Bay High School caters to grades ninth through twelfth. School bus transportation is provided at no direct cost to users.
For college credits Edison Community College is fifty-two miles away. However, for the adults that want to continue their education without being in college there are many continuing education classes offered.
Florida Gulf Coast University, located fifty-five miles away, is a brand new state-of-the-art facility.
Charlotte Vocational Technical Center only thirteen miles away provides job preparation and supplemental training.
Media
Englewood East has two great libraries near by, which add to the area's education system. The Libraries offer many special events and programs for children as well as adults.